Toronto Post-ASMS Symposium - Oct 21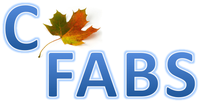 19th Toronto Post-ASMS Mass Spec Symposium, a Free-to-Attend Mass Spec Users' Meeting will take place on Oct. 21 at Crowne Plaza Toronto Airport.
List of Talks (in speaker name alphabetical order):
Prof. Nicolas Bisson

, Laval University/CHU Research Center of Quebec, Quebec, QC


"Functional proteomics insights into receptor tyrosine kinase biology"

Dr. Eric Bonneil

, University of Montreal, Montreal, QC


"Segmented Ion Fractionation and High Field Asymmetric Waveform Ion Mobility Spectrometry expands proteome coverage to uncover sequence variants"

Prof. Christoph Borchers

, McGill University/University of Victoria, Montreal, QC


"Structure determination of neurodegenerative disease-related misfolded protein aggregates by short-distance crosslinking constraint-guided discrete molecular dynamics (CL-DMD)"

Prof. Christine Des Rosiers

, University of Montreal/Montreal Heart Institute, Montreal, QC


"Comprehensive lipidomics unveils lipid dyshomeostasis and low circulating plasmalogens as biomarker in a monogenic form of mitochondrial disorder"

Prof. Jennifer Geddes-McAlister

, University of Guelph, Guelph, ON


"Dynamic proteomic profiling of the Salmonella-host interplay reveals new modes of action for known and novel virulence factors"

Dr. Kaveh Kahen

, Sigma Analytical Services, Toronto, ON


"The use of mass spectrometry for quality control and understanding the complex chemistry of cannabis and its therapeutic effects"

Dr. Yuyong Ke

, EndoCeutics, Quebec City, QC


"Application of LC-MS in the investigation of recovery loss, degradation and storage stability of finished products"

Dr. John Kelly

, National Research Council Canada, Ottawa, ON


"A comparative study of N-glycosylation assays for the characterization of Fc and Fab N-glycans on monoclonal antibodies"

Dr. Lili Mats

, Agriculture and Agri-Food Canada, Guelph, ON


"Effects of purple potato rich diet on fecal metabolome profiles of mice as determined by untargeted LC-MS/MS screening"

Mr. Kevork Mekhssian

, Altasciences, Laval, QC


"A sensitive LC-HRMS method for the quantitation of dystrophin protein in human muscle tissue"

Dr. Adrien Musuku

, Pharmascience, Montreal, QC


"Matrix Effect, Recovery and Stability Issues in Regulated Cannabis Testing: Should Proficiency Testing Be Mandatory to Ensure Reliable Pesticides Analysis by LC-MS/MS?"

Prof. Hannes Rost

, University of Toronto, Toronto, ON


"Ion Mobility Separation improves MS sensitivity and duty cycle for data-independent acquisition on the timsTOF Pro"

Dr. Audrey Roy-Lachapelle

, Environment Canada, Montreal, QC


"High-throughput determination of seventeen cyanotoxins and suspect screening of other cyanopeptides by SPE-UHPLC-HRMS in Canadian lakes"

Dr. Varoon Singh

, University of Waterloo, Waterloo, ON


"Direct Coupling of Magnetic Nanoparticles and Enhancement of Blade Spray Ionization Mass Spectrometry for Quantitation of Analytes in Complex Matrices"

Prof. Jeff Smith

, Carleton University, Ottawa, ON


"iTrEnDi on biomolecules and beyond: enhancing MS-based quantitative analyses using new in situ diazoalkane chemistry"

Dr. Jonathan St-Germain

, Princess Margaret Hospital, Toronto, ON


"FBXO11 Network Identifies Novel Disease-Relevant Interaction with the Ubiquitin-Specific Protease USP28"

Prof. Bingyun Sun

, Simon Fraser University, Vancouver, BC


"Body-wide proteome dynamics in the understanding and assessment of multiorgan drug response"

Dr. Difei Sun

, Lifelabs Medical Laboratories, Toronto, ON - TBC


"Method development and validation of LC-MS/MS based assay for detection of carfentanil and norcarfentanil in human urine"

Prof. Derek Wilson

, York University, Toronto, ON


"Illuminating the 'Dark Stage' of Amyloidogenesis in Neurodegenerative Disease Drug Development"

Prof. Arash Zarrine-Afsar

, University of Toronto, Toronto, ON


"Metabolic discrepancies within histologically equivalent tissues may limit the relevance of tumour bearing mice for mass spectrometry research"
Fun Part of the Meeting:
Good Food and Good Science as always!
Raffle Time - 3 Winners will be Drawn, and 

Each Winner will Receive a VISA Gift Card of $100
Many thanks to our 2019 Post-ASMS Sponsors:
Peak Scientific
Agilent Technologies
Waters
Phytronix
Parker Hannifin
Sciex
Mandel Shimadzu
Bruker
EVOSEP
Thermo Scientific
Hamilton
Canadian Life Science
LECO
Zef Scientific
PerkinElmer
DIKMA
IonBench
Detailed information of this meeting is available at http://www.cfabs.org/ms_2019_toronto_PostASMS.php
This meeting is Free-to-Attend for Mass Spec users, but pre-registration to attend is required.
We look forward to seeing you on Oct. 21.