Jennifer
Wild
MSc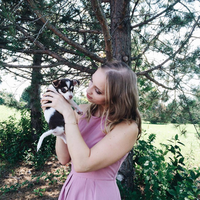 MSc, Chemical Biology
Director of Science and Regulatory at Klick
Education:
Jennifer obtained her Honours B.Arts Sc. (Chemical Biology Combined Honours, 2015) in the Arts & Science Program at McMaster University.
Biography:
Research Interests
Jennifer's research focuses on metabolomic analysis of a variety of biological specimens characterizing the influence of disease and environmental stressors on the metabolome. Her M.Sc. thesis has involved the characterization of the placental metabolome after exposure of first and third trimester trophoblast cells to unflavoured and flavoured electronic cigarette vapour in addition to evaluating the impact of a specialized diet in phenylketonuria on disease progression and/or response to treatment. Jennifer's analysis is carried out using capillary electrophoresis (CE) coupled to time-of-flight mass spectrometry (TOF-MS). Her research project exploring the effects of electronic cigarettes is in collaboration with Dr. Alison Holloway (Department of Obstetrics  and Gynecology at McMaster University).
Jennifer is currently a medical editor at Klick Health.
Favourite Biological Specimen
Trophoblast cells
Hobbies
Powerlifting, reading, binge watching TV, playing with my dog, eating, drinking coffee