Zachary
Kroezen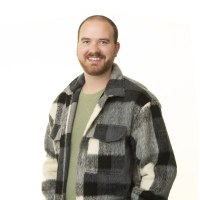 BSc, Chemistry
Research Assistant
Education:
Zach obtained his Honours B.Sc. (Chemistry, 2019) in the Department of Chemistry and Chemical Biology at McMaster University
Biography:
Research Interests
Zach's research largely focuses on Drugs of Abuse (DoA) using multisegment injection-capillary electrophoresis-mass spectrometry, a method developed and validated in Dr. Britz-McKibbin's lab. Recently, Zach has been involved in collaborative work with colleagues across McMaster as well as from other academic institutions and industry, performing metabolomic analysis a variety of biological samples including: urine, serum, plasma, intestinal fluid, stool, cecum, dried blood spots, and cell extracts.
Favorite Biological Specimen
Urine
Hobbies
Survivor (but really any reality TV gameshow), NASCAR, Youth Group!